Programme:

Day 1:
- Meeting in Chamonix in your hotel (or campsite) .
- We will check your gear and we will go to the rental shop if necessary. We also can buy food for the next days in the same time
- Walking up to Albert 1er refuge, and having lunch.
- Exercice on the ice near to the refuge (We will learn how to pull someone out of a crevasse, how to use a screw)
- In the evening we will speak about glaciers (where to go on a glacer / how to use the rope / how to read a map...)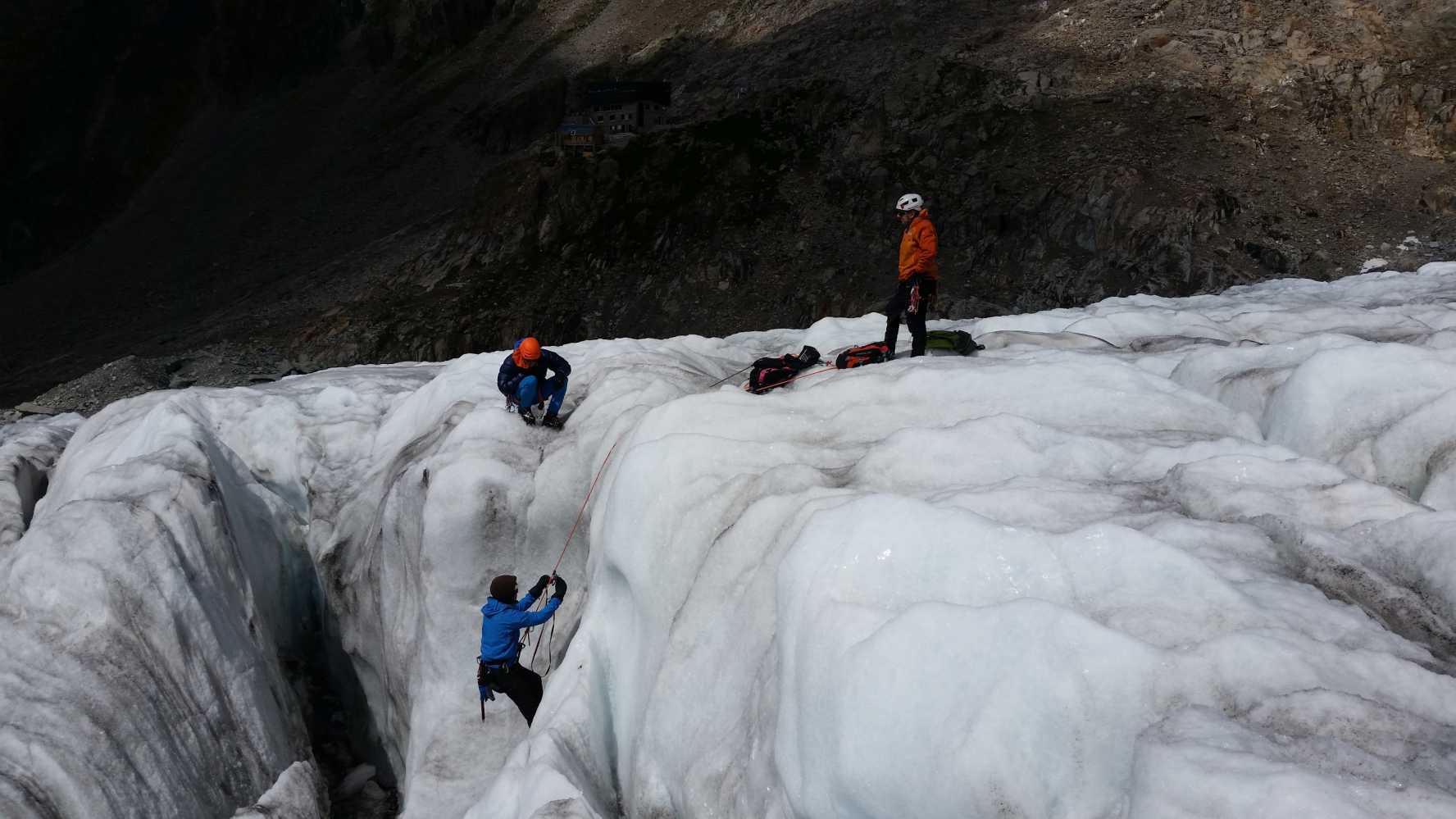 How to go out of a crevasse alone...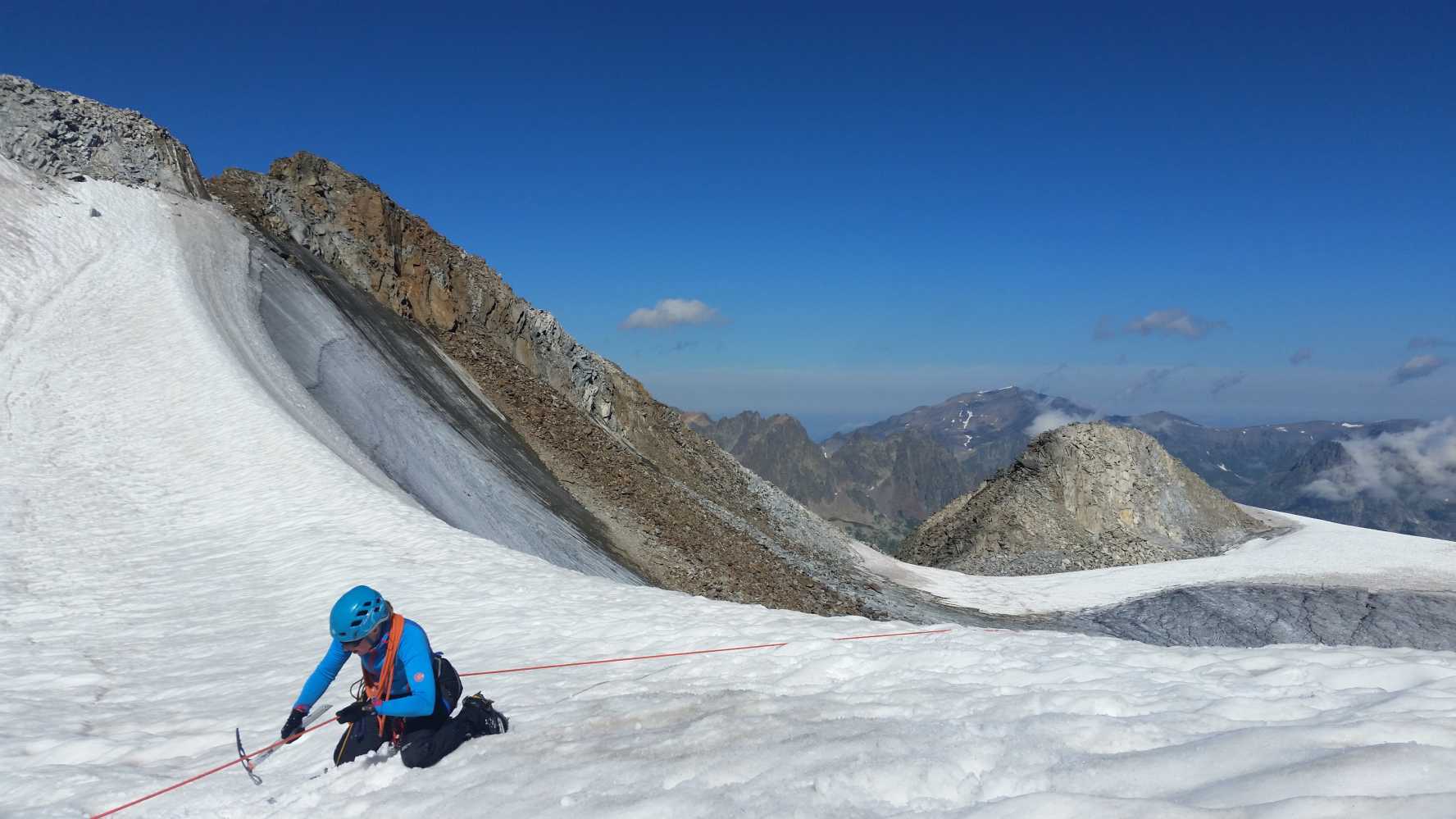 How to pull someone out of a crevasse.
Day 2 :

- The plan is to use your "new" skills, during the climb of the aiguille du tour. You will decide everything: at what time do we wake up, when do we put the crampons or the rope on... I will be here, to give you advices and stop you if necessary!
- We will normally take the lunch at the refuge and going down in chamonix the same day (you will have to book a hotel, or campsite in Chamonix)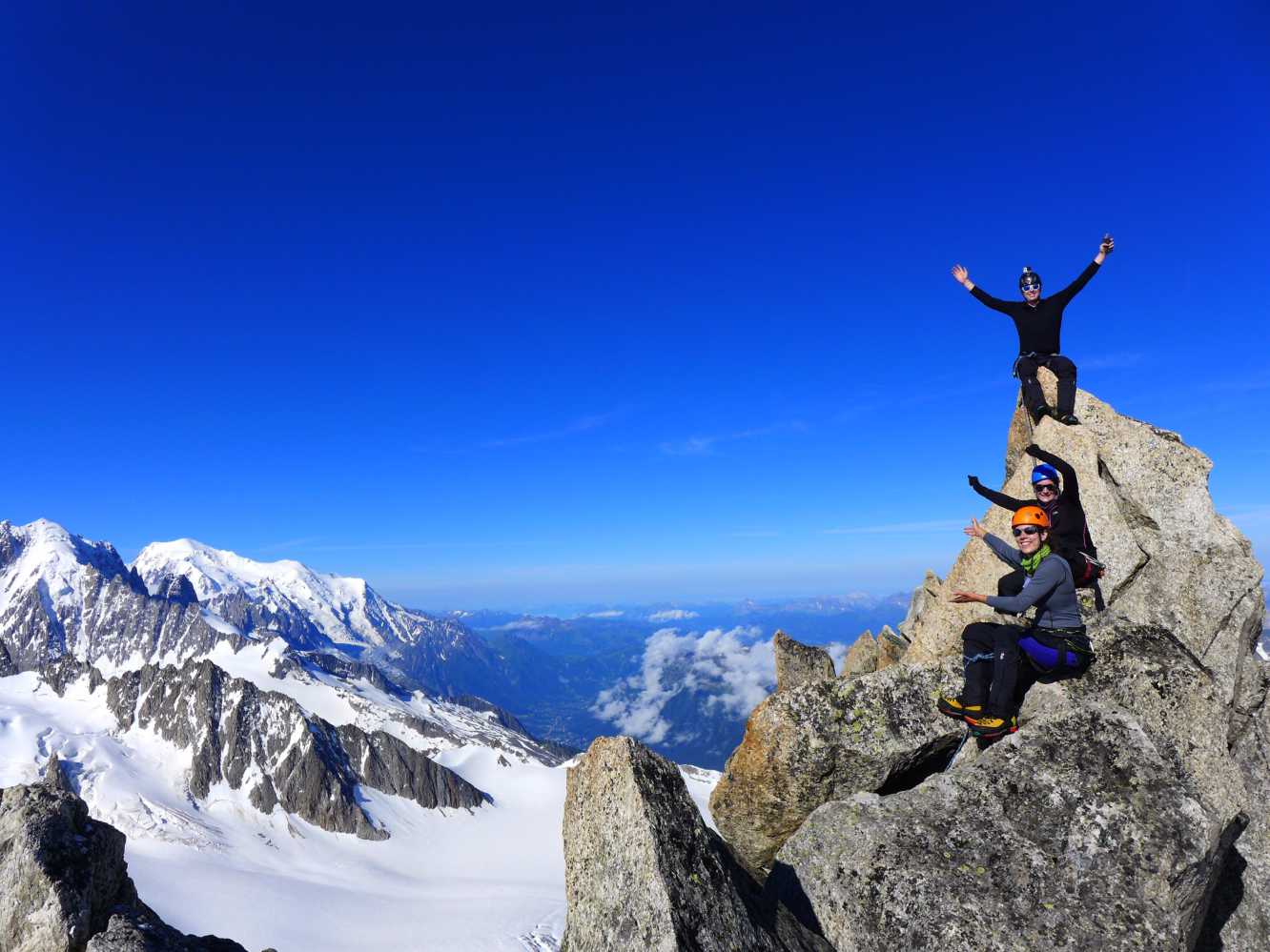 Top of aiguille du Tour (3540m)
Day 3 :

- Pack the bag for the 3 next days
- Drive: 2h
- We go to the Gnifetti hutte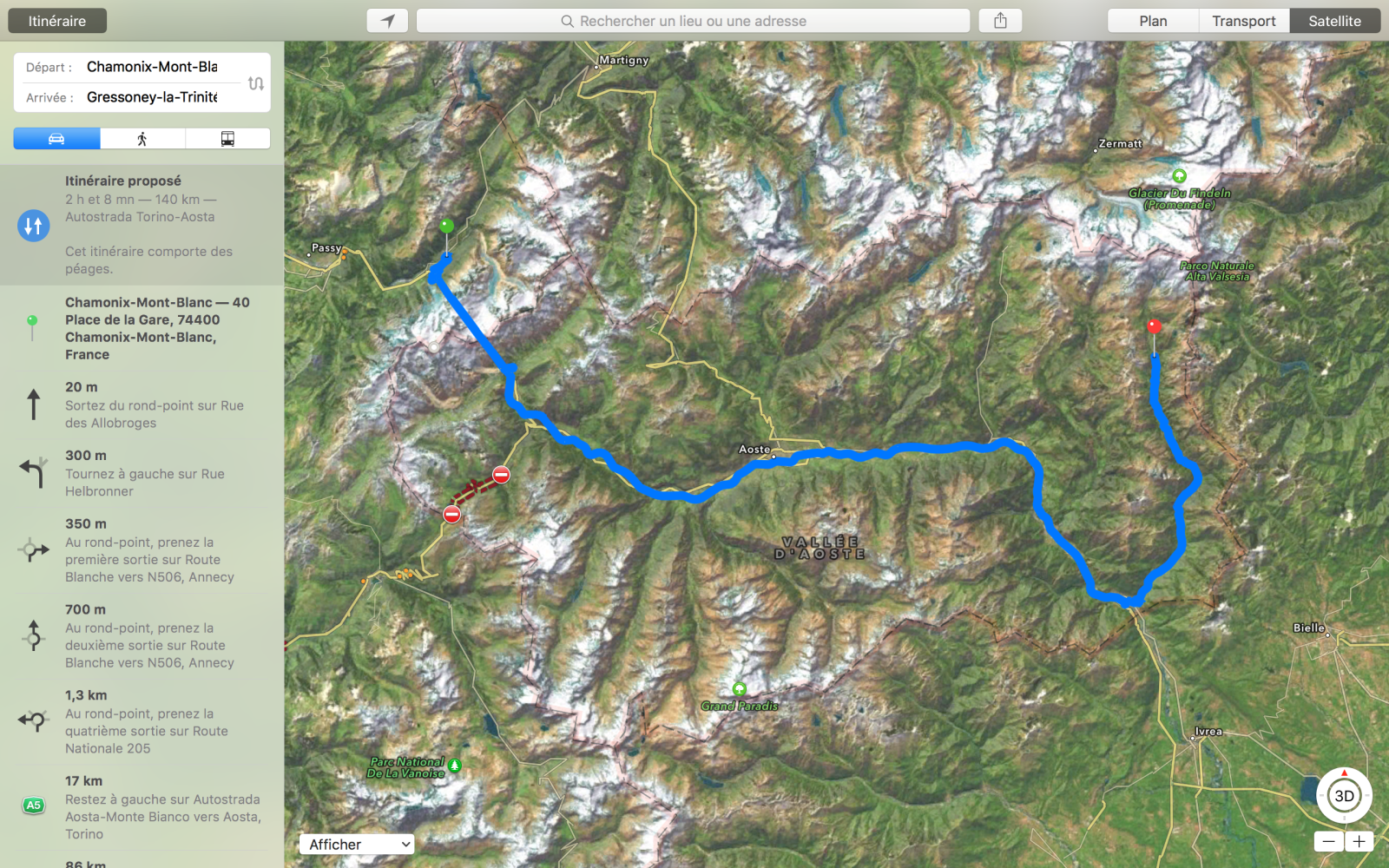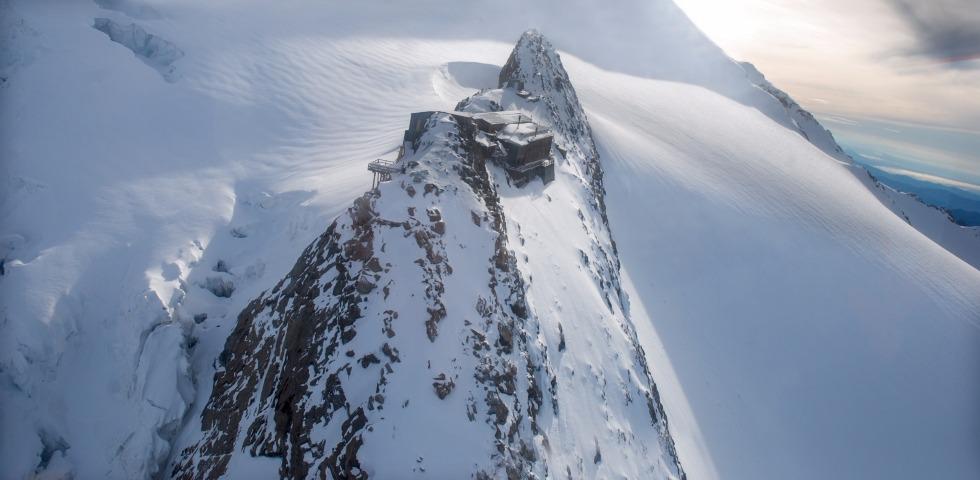 Gnifetti refuge (3647m)
Day 4 :

- We gonna spend the day on the bigger glacier of the Alpes (In m3).There are huge crevasses so you will have an other opportunity to learn about glaciers. We will start from the refuge and do 5, 4000m peaks:
- Piramide Vincent (4215m)
- Ludwigshöhe (4341m)
- Parrotspitze (4436m)
- Zumsteinspize (4563m)
- Signalkuppe (Refuge Margarita 4554m)

(Only the Signalkuppe is "required", the others are optional.)
- The Signalkuppe is required because the plan is to sleep there. (in the highest refuge of Europe: Refuge Margarita)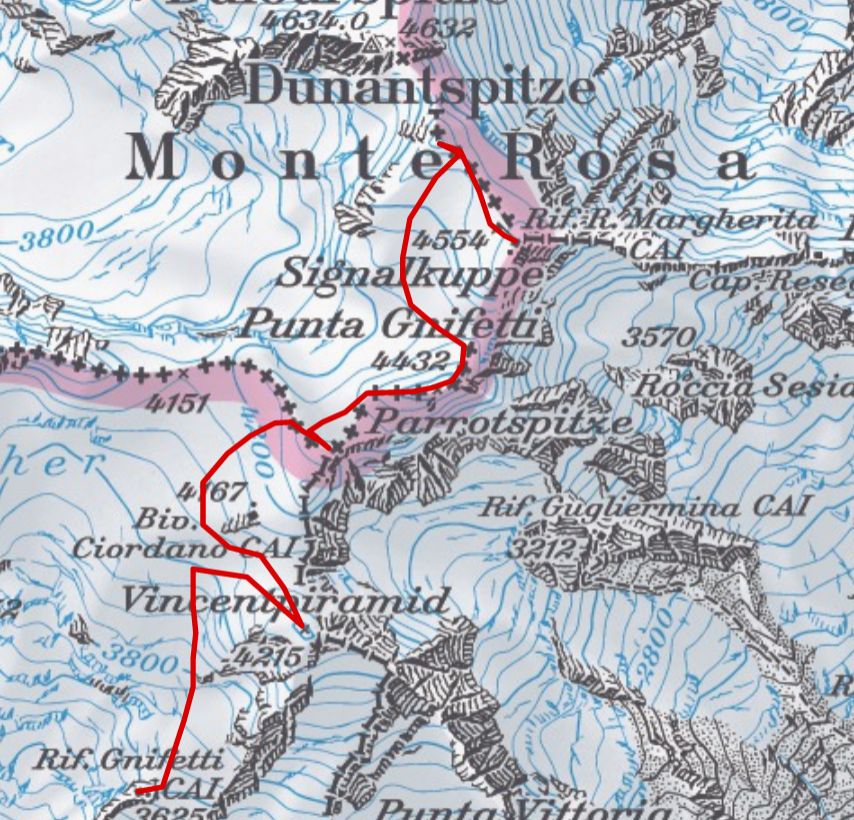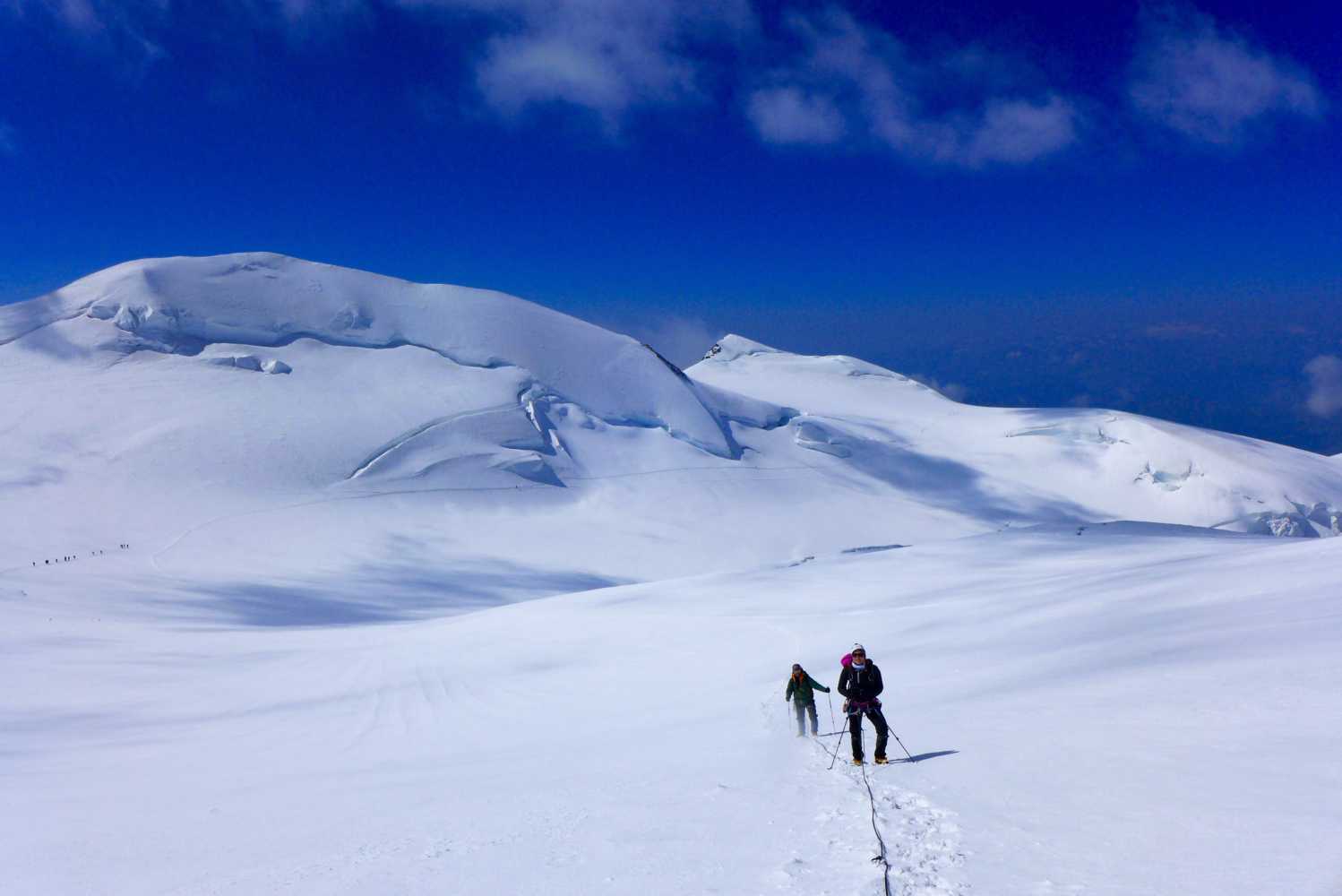 On the way to Margherita refuge...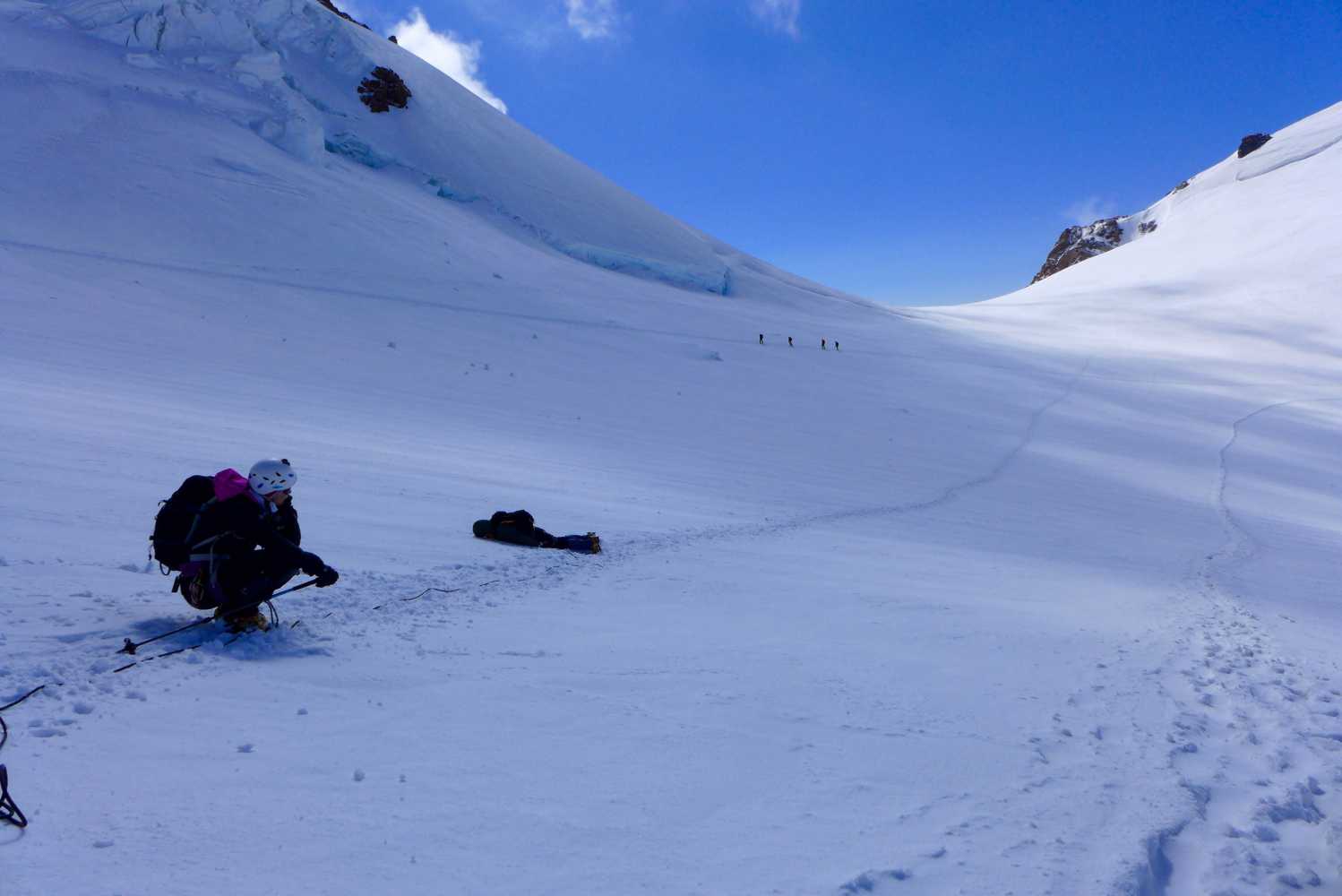 Sometimes people get tired!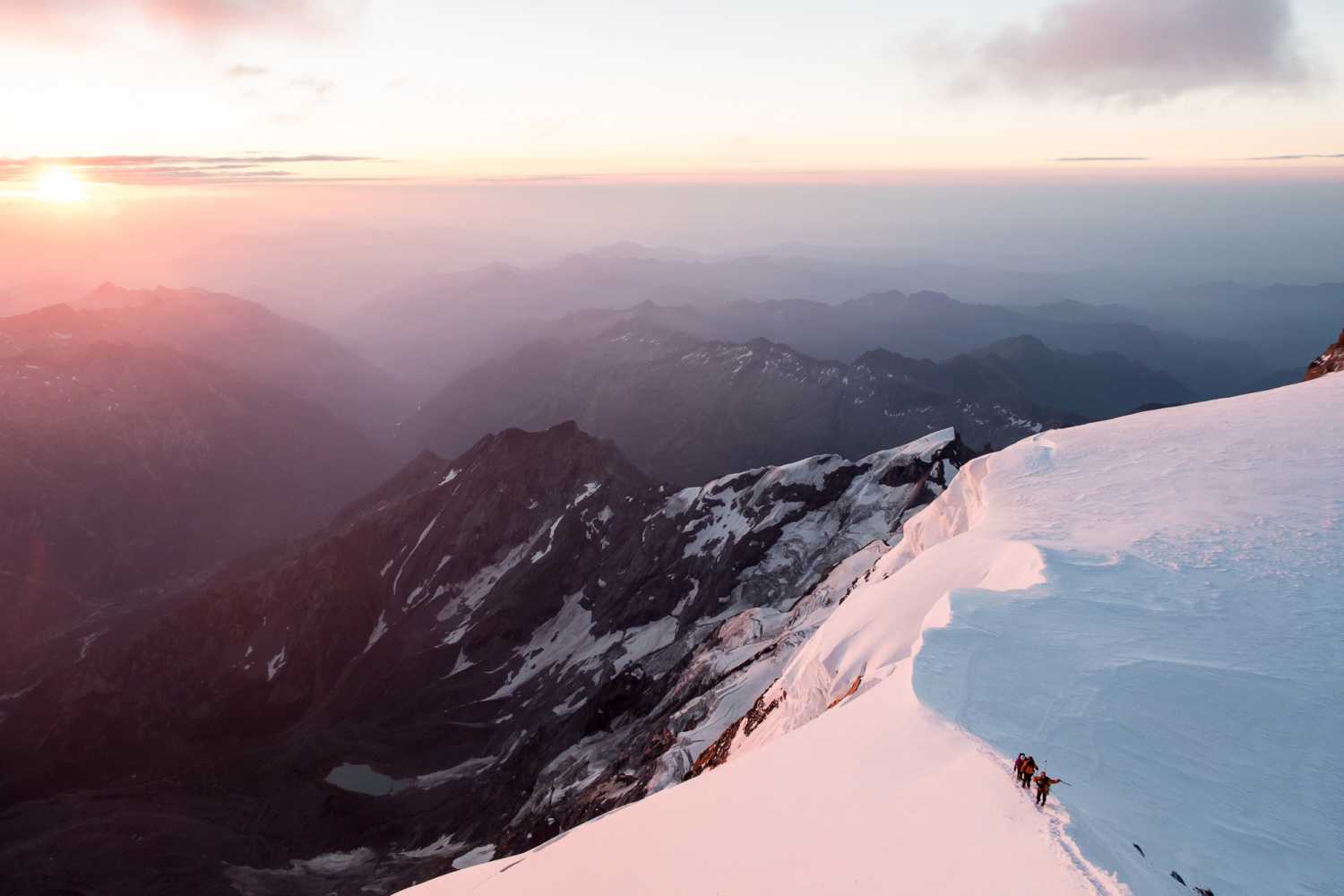 Arriving at Zumsteinspitze.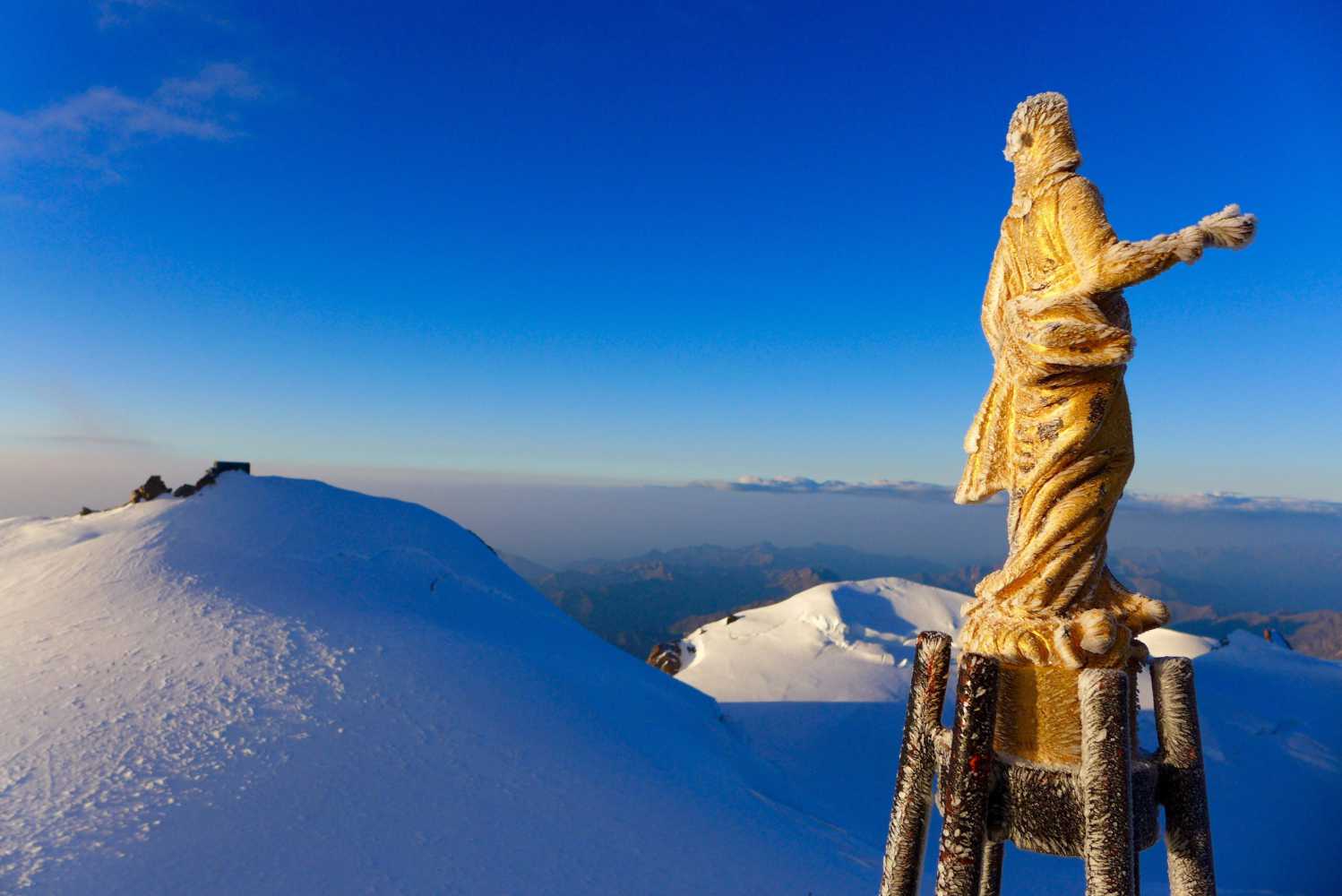 Top of the Zumsteinspitze, with the Magheritta hutte in background.
Day 5 :

- Last but not least, we will have to go all the way down to Chamonix.
How much does that cost:

340€/day/guide (you can be 3 climbers for 1 guide for this program)
60€-80€/day/refuge (depending on the refuge and on what you order) + the night of the guide
35€/lift (we will need 2)
Total: about €860 / Person in the mountain (if you are 3/guide)
If you want to book you have to pay in advance a day per guide (340/guide booked). In case of difficult weather condition, we will try to do a plan B (maybe on an other mountain or changing a bit the activity). In case of very bad weather or if the guide can't come (injuries...), we will give you back the money.
Extra:
- We will use your car during the 5 days.
- You have to book the hotel for the first day, the day after "l'aiguille du Tour" and the last day (after the Mont Rose)
- You could need to rent some gear. (Prices depending on what you want to rent)
- You have to buy your day food (lunch or snacks)
List of Gear:
Socks
Alpine pants (+ tights if your pants are light)
Underwear
2 pair of gloves: small ones / big ones
Something to put around your neck (buff...)

Wallet with cash
Camera
Phone
Chargers
Light aid kit (blisters, headache)
Silk sleeping bag (or equivalent)
Toilet kit (tooth brush / toothpaste / soap)